I PROVIDE PERSONALIZED FINANCIAL PLANNING AND HELP YOU PROTECT YOUR FAMILY, BUSINESS, FUTURE AND INCOME.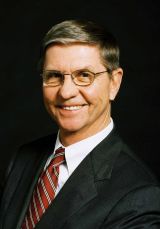 Wanting to help people is what first attracted me to the financial services industry, and that is what has kept me going throughout my career.
I work to help clients protect themselves, their families and their businesses from the unexpected turns life often takes, and to help guide them toward a solid financial future.
I offer a full range of business exit planning services with my main focus on financial security planning for business owners.
Planning a business exit is a process that begins usually three to ten years before actually leaving the business. It is a multi-step process that begins with determining what a successful exit would be.
Throughout the process, I will work with your team of skilled professionals including an attorney, CPA and business valuation expert. All of these professionals have experience in exit planning issues and working with closely held businesses. I can not only bring this team together, but can manage the whole process by providing all the people, tools and strategies necessary to achieve a successful business succession plan.
Dale Peatman, CLU, ChFC, MSFS
---
View Our Customer Relationship Summary
---